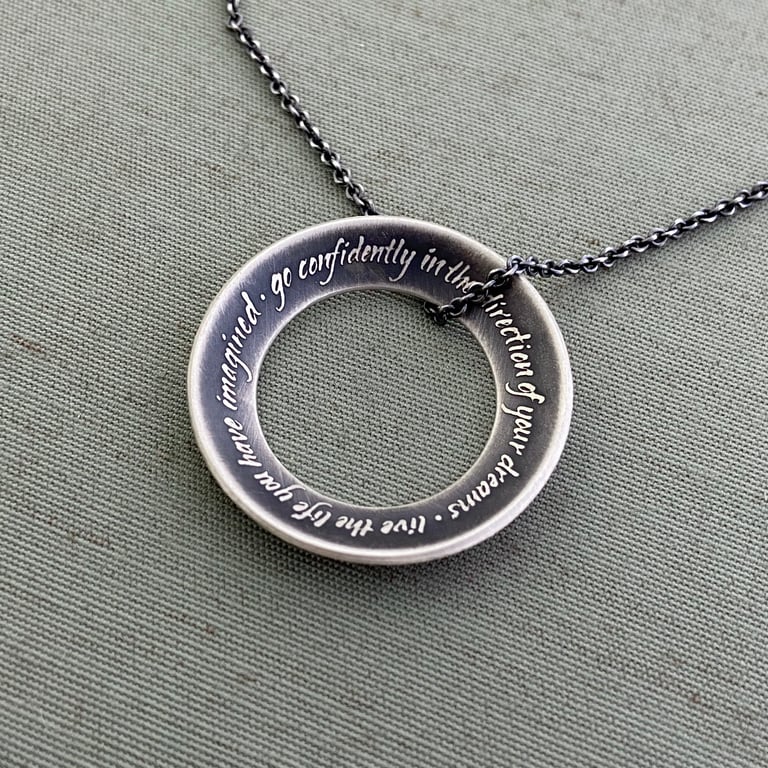 Thoreau Open Circle Necklace
This handcrafted necklace features a quote by Thoreau: "Go confidently in the directon of your dreams. Live the life you have imagined." I've hand written the words and etched them around the edge of a hand cut, sterling silver, open circle pendant and I've given it a concave form. I've also lgihtly etched the author's name onto a tiny, hand cut silver tag and attached it near the clasp. This piece has been oxidized and hand finished to highlight the raised lettering. The pendant measures approximately 1-3/16" in diameter. It slides along a 20 inch oxidized sterling silver chain; it can flip back and forth between the front and the brushed silver backside, which is also lovely.
This necklace is MADE TO ORDER and ships in TWO WEEKS.