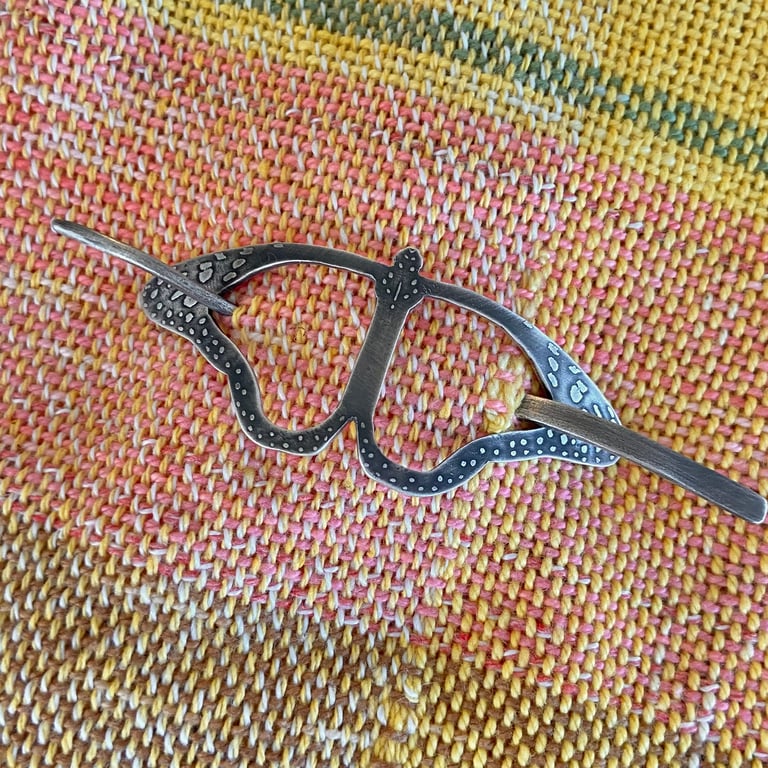 Sterling Silver Monarch Butterfly Shawl Pin Brooch
This shawl pin/sweater brooch features my etched monarch butterfly design hand cut from sterling silver sheet and hand formed. A hand hammered pin slides through the brooch to secure it to a shawl or sweater. This piece has been given an oxidized, brushed finish. The butterfly measures 1" x 2-3/8" and the pin is approximately 3-3/8" long.
This piece is light weight and is designed for wear with knit or crocheted clothing or accessories. It is not recommended for fine or delicate knits or tightly woven fabric or cloth.