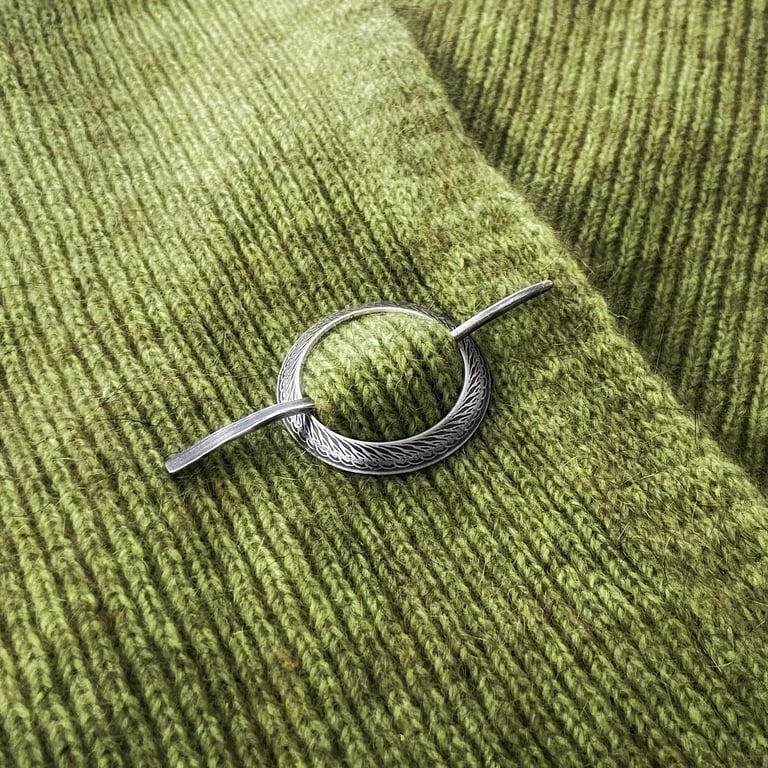 Small Sterling Silver Open Circle Shawl Pin Brooch
This shawl pin/sweater brooch features my textured design etched into a hand cut, hand formed sterling silver circle. A hand cut, hand hammered pin slides through the brooch to secure it to a shawl or sweater. This piece has been given an oxidized, brushed finish. The circle measures approximately 1-3/8 inches in diameter and the pin is approximately 2-3/4 inches long.
This pin is designed for wear with knit or crocheted clothing or accessories. It is not recommended for fine or delicate knits or tightly woven fabric or cloth.