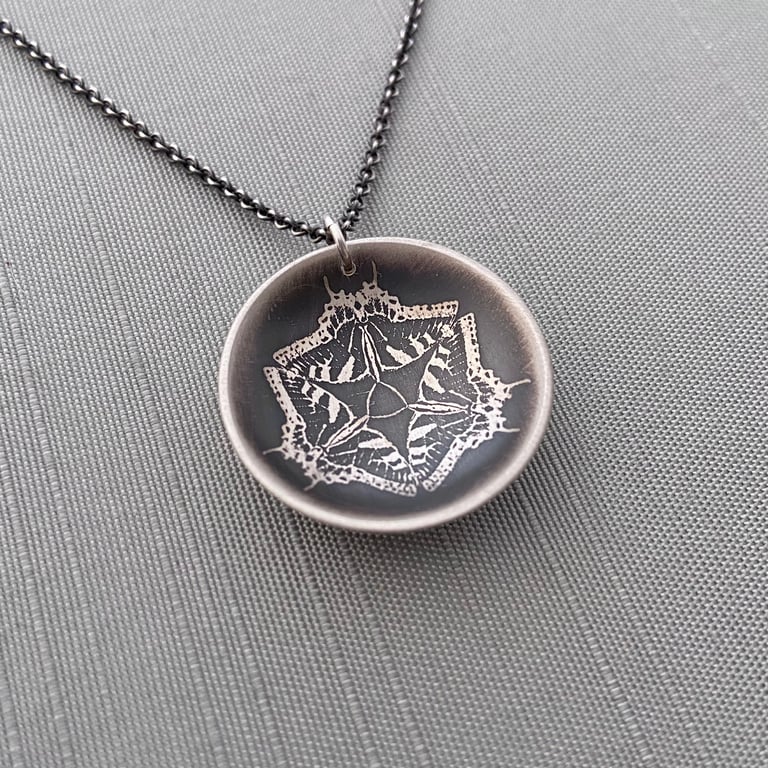 Sterling Silver Eastern Swallowtail Butterfly Mandala Necklace
This sterling silver necklace features my eastern tiger swallowtail butterflies design etched into a hand formed sterling silver saucer. The saucer has been given an oxidized, brushed finish. It measures just over 1" across and hangs from a sterling silver chain. The sterling chain is available in either an oxidized silver finish or bright silver finish. The oxidized silver chain is pictured.
Handmade in Indiana.