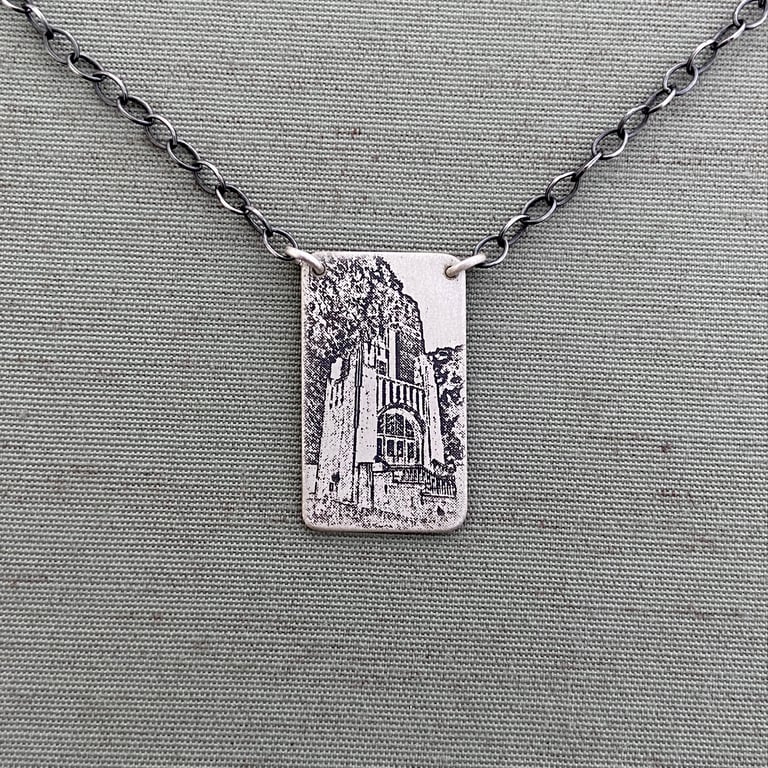 Sterling Silver Purdue Memorial Union Necklace, No. 1
The Purdue Memorial Union Necklace features my etching of the student union based on my photograph of the building. The etched sterling silver piece has been oxidized for contrast and given a brushed finish. It measures approximately 1" x5/8" and hangs from a 20" sterling silver chain.
The Purdue Memorial Union was dedicated to Purdue students who had fought in World War I. It opened in 1924.