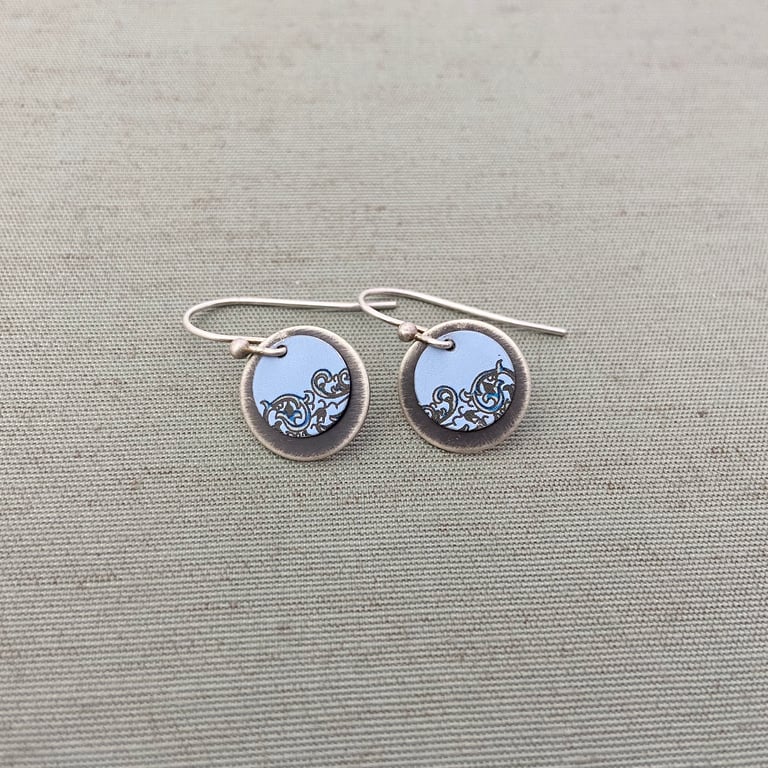 Small Sterling Silver Mixed Metal Tea Tin Circle Earrings
These hand fabricated earrings feature small circles cut from a decorative tea tin and layered over slightly larger sterling silver circles. The silver has been given an oxidized, brushed finish. The earrings measure approximately 1/2" across and hang from sterling silver earwires. The total earring length is approximately 15/16".
The tea tin series is part of my work for the 2019 Deja Vu Art and Fine Craft Show in celebration of America Recycles Day. My work won Best of Show at this annual event in 2018.